For fabricators, manufacturers and engineers looking for stainless steel pipe, tube, fittings and flanges, we are delighted to announce that A&G's new product distribution centre in Dandenong, Victoria will open for business on 3 February 2020.
Branded as A&G Stainless Steel, the business will be managed by Peter Robertson – an experienced member of the A&G management team who is returning to his roots in Melbourne after 20 years in Mildura.
Peter said "while there is a lot of support for architectural markets in Melbourne, A&G Stainless Steel will have the largest stockholdings in Victoria of stainless pipe, fittings and flanges for industrial applications such as fluid transfer systems. In addition, we stock AS1528 tube and fittings as well as stainless steel sections and sheet". He added "we have a team with 120 years of collective industry knowledge and as experienced fabricators ourselves, we're a supplier that talks the same language as our stainless steel pipe and fittings customers" .
Peter will be supported in Victoria by Mark Vella, Tiffany Newton and Justin Gallagher.
Heading the Dandenong sales team, Mark Vella, brings over 20 years' experience with stainless steel pipe and fittings for fluid transfer applications and general fabrication. After 3 years with A&G, Mark is enthusiastic about working with a growing, family-owned business and said, "there is a large market for stainless steel and food-grade tube in Victoria, and I'm looking forward to building the A&G presence in Melbourne".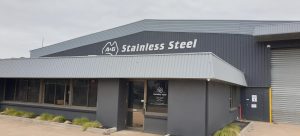 A former pastry chef with 7 years' experience in stainless sales, Tiffany Newton brings a wealth of knowledge in tube and hygiene applications for the food, beverage, dairy and pharmaceutical industries.
Tiffany was attracted to the down-to-earth, friendly and inclusive culture at A&G and the business-wide focus on ensuring that every customer interaction with A&G was a positive experience and said, "A&G has an amazing history and background, and I'm excited to be part of building something from the ground up" .  
With 17 years' experience in stainless steel tube for food, beverage and hygiene applications, Justin Gallagher is responsible for internal sales and sales support.
A newcomer who joined A&G in November, Justin is impressed with the culture at A&G and said, "everyone is very positive about the opportunities in the Melbourne market and I'm looking forward to being part of the A&G team" .  
To receive regular updates on products and specials, please subscribe to the A&G Stainless Steel newsletter https://www.agengineering.com.au/ag-expands-national-footprint/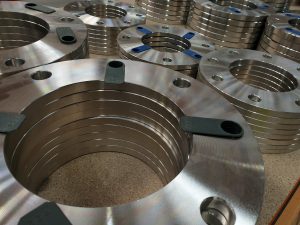 A&G Stainless Steel is located at:  
18-20 Elliott Road 
Dandenong South 
VIC 3175   
Phone: (03) 8726 9961   
Opening hours: 
Monday to Thursday: 7:30am to 5:00pm 
Friday: 7:30am to 4:00pm   
For further information, please email probertson@agengineering.com.au