In 1963, a young and energetic Ronald Anthony Potter emerged from Roseworthy Agricultural College (SA) with an Oenology Degree and settled in Griffith, NSW. Armed with an inquisitive mind and a thirst for innovation, Potter had seen at first hand the inefficiencies of the standard winemaking processes while working as a young winemaker at Miranda Wines, Griffith, NSW. With a keen intellect and a quiet self-confidence, Potter knew he could find a better way, and so poured his meagre savings into setting up a small workshop next door to his modest house that he shared with his new wife, Fran. At that stage, they had no idea they would live together next door to the workshop for over 50 years, and see it grow from a three-man operation to an internationally recognised brand, employing hundreds of people Australia-wide.
In the early days, with big ideas and a growing reputation, Potter was in need of somebody to oversee the business. Enter Lionel Irving, an eager young salesman who shared Potter's enthusiasm and business ethics. A swift partnership was formed and together they became lifelong business partners and friends. Thus, the A&G story commenced and, with a 'tough but fair' approach, both men diligently and responsibly oversaw the growth and prosperity of A&G for the next 50 years.
In the 1970s, Potter and A&G were responsible for the development of what was later coined by the industry as the 'Potter Fermenter', which was named after Potter, and revolutionised the fermentation process in the Australian wine industry, reaching a worldwide customer base. Its subsequent incarnation, the 'SWAP' (Sweeping Arm Potter) Fermenter, was introduced by A&G as a development and improvement of the 'Potter Fermenter'. This vessel design remains the industry standard for red wine fermentation.
In addition to the wine industry, A&G saw the potential that their knowledge, innovative culture and manufacturing abilities could provide to other industries. As a result, the company now services multiple industries across Australia, and abroad. It is now recognised as an industry leader in the Brewing, Dairy, Petrochemical and Water industries.
In the 1980s, Potter and Irving also teamed up with another young Griffith entrepreneur and engineer, Andrew Craig, and together they founded and developed Flavourtech, which swiftly grew to become what is now an internationally renowned and respected business. Today, Flavourtech exports 95% of its food and beverage flavour integrity products to more than 60 countries around the world, from its state-of-the-art facility in rural Griffith.
To learn more about Flavourtech,  click here.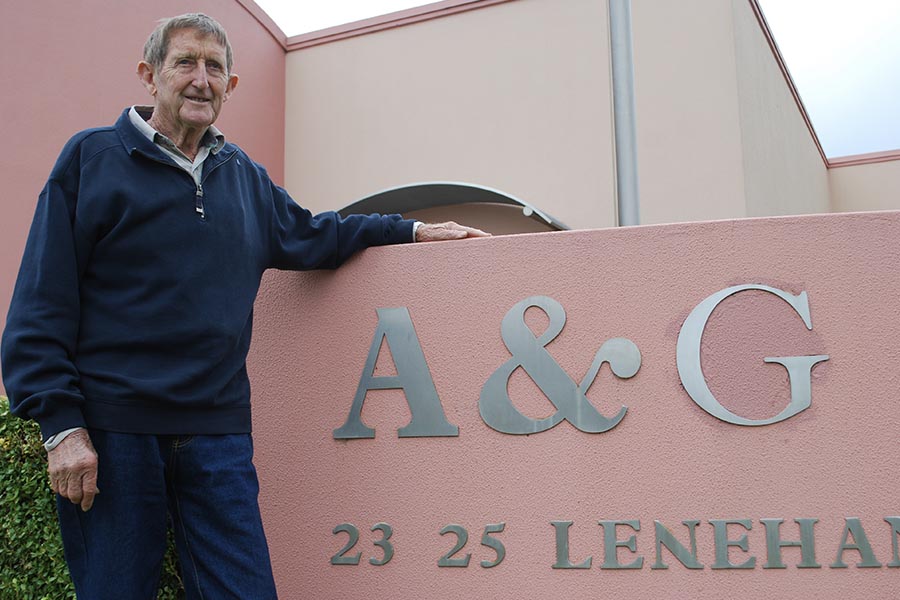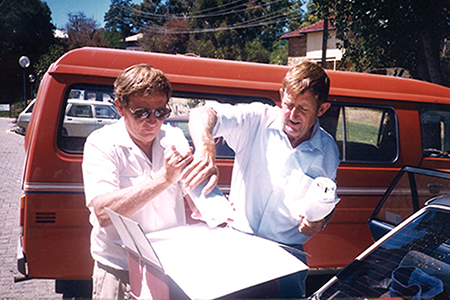 In 2012, Potter passed away peacefully aged 83 after a short battle with cancer. Only two weeks earlier, he had been at his desk. A recipient of the famed Maurice O'Shea Award for service to the wine industry in 1992, Potter was also awarded an Order of Australia Medal (OAM) for service to Australian manufacturing, and is widely recognised as a true pioneer by his peers. He had been intimately involved in, and had donated both time and money, to Australia's education system, including the creation and development of the Oenology course at Charles Sturt University Wagga Wagga campus (with the "Ron Potter Centre" named in his honour). Potter also made a significant and generous contribution to the Ron Potter Fermentation Facility, that was developed for, and to this day is used by, Wine Science students at the University of Adelaide.
An iconic Griffith resident, remembered for his generosity, kindness and dedication, Lionel Irving passed away in March 2021 at 80 years of age. Lionel dedicated more than 50 years of his life to A&G Engineering and remained committed to the business to the very end. Together with Ron Potter, he transformed a three-man operation in Griffith into an internationally recognised brand which employs hundreds of people across the country. Lionel was a very active philanthropist in the Griffith community, and Kalinda School, Riding for the Disabled, St Vincent's Private Hospital, the Cancer Council and countless other groups would remember him fondly.
The Potter and Irving families are an integral part of the A&G story and have created a proud legacy which has now been handed on to the next generation to manage and protect. Today, A&G is a proudly third-generation family-owned and -operated business, working with the same principles of fairness, transparency, hard work and dedication with which it began. It is resolute in its commitment to its many and varied employees, and towards honesty, integrity and dedication to the development and growth of Australia's manufacturing sector. A&G's Head Office remains at the same site where it all began, next door to the family home that Ronald and Fran built together and (despite their success) lived in their whole lives together.
A&G Engineering currently employs over 160 staff across four states, and operates large-scale manufacturing and retail facilities across three states. The company remains a proud beacon of support for, and dedication to, Australia's manufacturing industry. A&G Group has a total global workforce of 200 people.