Once product design and specification has been finalised with the client, responsibility for on-time, on-budget, and as-specified delivery rests with the A&G production team. 
The fabrication process starts with a full set of construction drawings that are issued to the workshop including steel and fittings specifications, picking slips, quality control requirements based upon prevailing Australian Standards, and an Inspection & Test Plan (ITP) that accompanies the product through the entire fabrication process.  
An Inspection and Test Plan (ITP) is a document which describes the systematic plan for managing quality control and assurance for a fabrication project providing information on the requirements, overview of the method(s) to be used, responsibilities of the relevant parties and documentary evidence to be provided to verify compliance.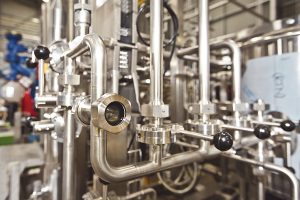 More simply, an ITP ensures that quality is systematically put under the microscope throughout the critical stages of a project. A&G is one of a handful of fabricators that employs its own in-house Inspectors who are independent of the fabrication process and are certified to approve weld quality, dimensional tolerances, and non-destructive tests against a variety of Australian and International Standards. 
The ITP provides documented evidence and is an effective safeguard for all parties that work has been performed to appropriate standards throughout the manufacturing process. It lays out a schedule of inspections and 'hold points' within a process and is a critical element of A&G's quality management system. 
A&G use an ITP template that it has developed over time in order to ensure ultimate integrity of product, streamline the process, and provide clarity and comfort for the customer. The typical process for developing an ITP is detailed below: 
1. List the work activities and task inspections chronologically  
    A&G will reference its internal QA system, applicable Standards, and the project technical specification to ensure all relevant and required activities are incorporated into the plan.  
2. Identify and incorporate reference documents 
Each inspection will have different requirements or standards to meet, and the ITP must clearly reference these documents, including but not limited to: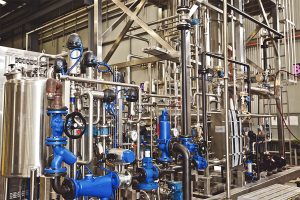 Applicable Manufacturing Standards 

 

Contract documents, drawings, and specifications

 

Approved workshop drawings and/or calculations

 

Records such as purchasing documents, material certificates and test sheets

 

Testing and test record requirements 

 
3. Set the inspection criteria 
Prior to works commencing, the parties involved should determine their responsibilities based on the inspection process criteria. A&G inspection processes include: 
Review Point 
An inspection point where specified checks of materials, processes, components and records are carried out to ensure that specific requirements have been met. 
Witness Point  
An inspection point in the manufacturing process where standard of work should be witnessed or verified by a specific person or party.  
Hold Point  
This refers to an inspection point which manufacture must not proceed any further without the activity being witnessed and approved by the specified party, before proceeding further. 
4. Set the acceptance criteria 
The acceptance criteria will be the basis upon which a certain task will be approved or accepted. It is usually defined in the inspection plan directly or in reference to standards such as the International Codes and Standards. Acceptance criteria can also be based on agreed parameters or outcomes as set between the customer and the manufacturer.
5. Develop checklists to accompany the Inspections Plan 
An inspection checklist is usually attached to the inspection request. ITP checklists are designed to assist customers in assessing the manufacturer's ITP. They outline the checks to be done in each work area before and during the inspection.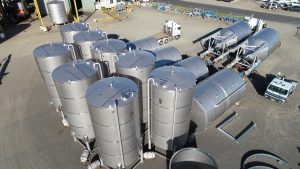 6. Issue of ITP  
Once the ITP is created, a draft is usually issued to the customer for approval, for comment and agreement. Uponapproval by the customer, the ITP is formalised and issued to the production and QA team to be adhered to throughout the manufacturing process.   
At A&G we focus on ensuring that our products and processes strictly meet all of our internal and external expectations. The unmatched combination of experience, flexibility, and expertise deployed on every A&G project serves to minimise production risk and ensure on-time, on-budget, and as-specified delivery.   
Ready to find out how A&G can help you? Talk to our expert team by calling us on (02) 6964 3422 or email sales@agengineering.com.au with your inquiry. We look forward to hearing from you.